Harrisburg, PA − January 5, 2022 − Senator Kane has announced that Riddle Hospital would be the beneficiary of the state Redevelopment Assistance Capital Program (RACP) grant, totaling $6 Million dollars. The awarded funding will be used for the renovation and expansion of the hospital's Emergency Department and Intensive Care Unit.
"With the increased stress on Riddle Hospital by taking on the care from surrounding communities who are left with unrest due to potential closings and cut services at nearby hospital centers, this funding will allow Riddle to expand and continue to bring quality and efficient care to the folks in nearby neighborhoods," said Senator Kane.
The grant represents nearly half of the ED and ICU construction budget totaling $12,762,615. The application for this grant was submitted to the Pennsylvania Office of the Budget on August 19, and Main Line Health worked to generate support for the grant over the last few months.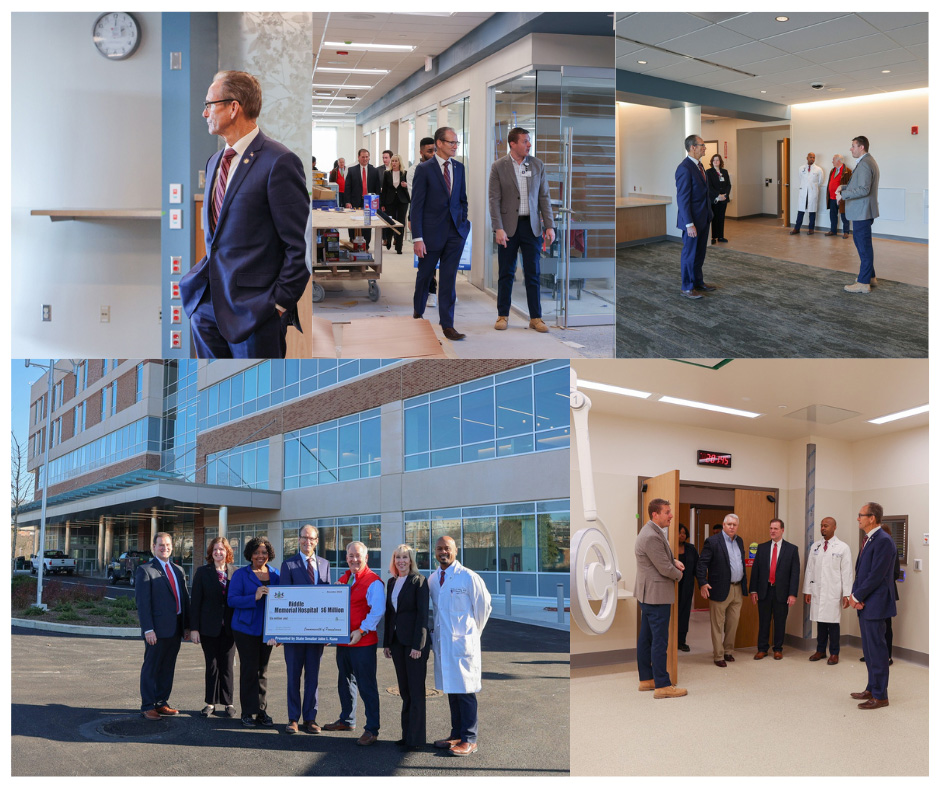 "Securing this grant is integral to our larger campus modernization project, allowing Main Line Health-Riddle Hospital to meet the needs of our growing population," said Jack Lynch, President and Chief Executive Officer, Main Line Health. "We are grateful for the support of our elected officials as we continue to invest in long-term sustainable health care with an unwavering focus on providing safe, high-quality and equitable care for our patients."
"This generous grant supports the important infrastructure investment we are making in our community so we may continue to provide our patients with superior patient care," said Shelly Buck, President, Riddle Hospital. "This grant affirms our commitment to advancing and expanding our services throughout the region against a changing healthcare landscape exacerbated by the pandemic. As a premier healthcare provider, we are incredibly proud of the work being done to affect positive change for our patients and their families."
The Riddle Hospital ED renovation has plans to increase the waiting room capacity and improve patient and visitor observation. A new Triage space composed of two bays will be created in the internal disposition area. The expansion project will also renovate the existing staff lounge with a toilet, lockers, and kitchenette, and include a control room and CT support space for staff. The ICU will be completely reconstructed and modernized with new mechanical, electrical and plumbing infrastructure.
####