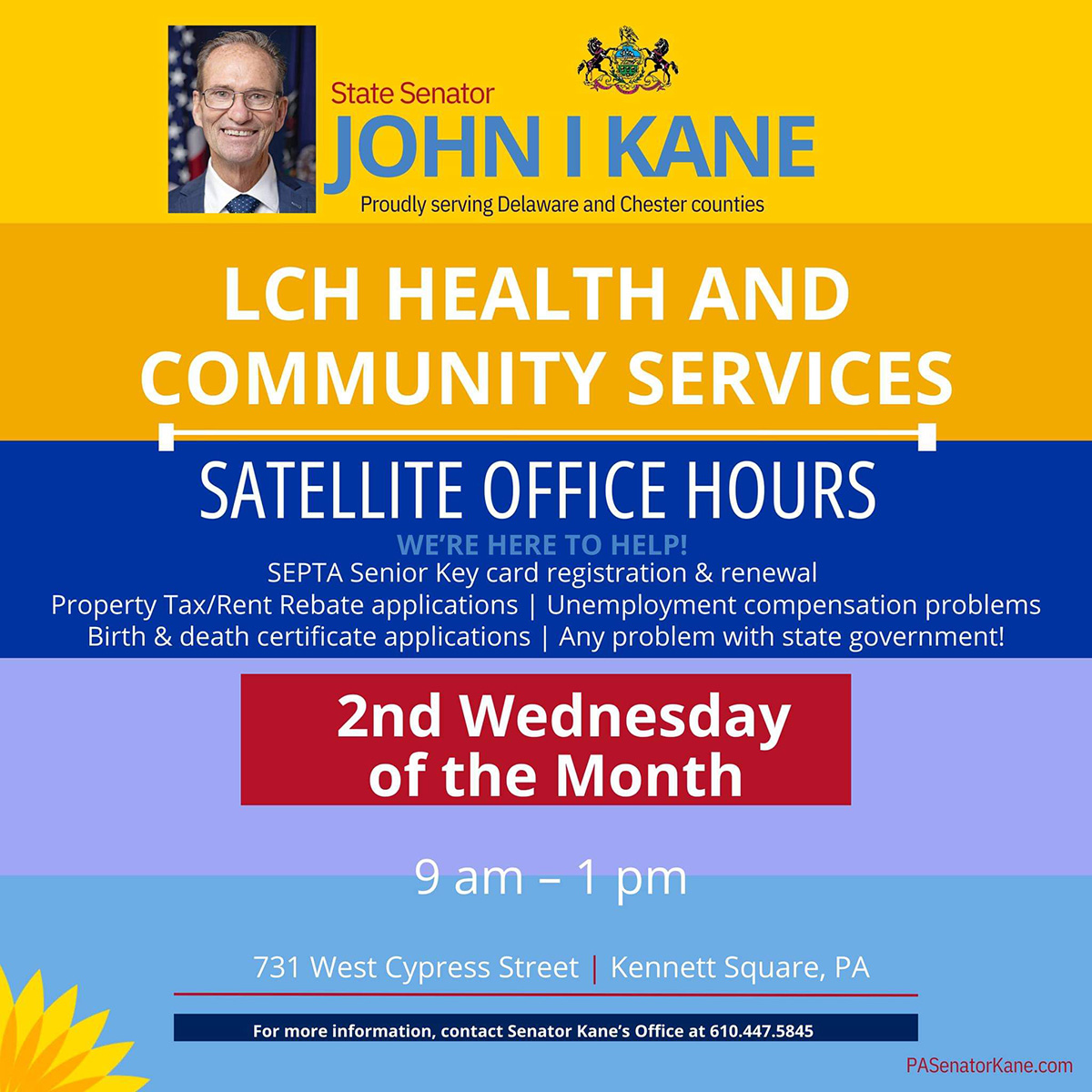 LCH Health and Community Services
731 W Cypress Street, Kennett Square, United States
We are here to help! My office will hold satellite office hours the 2nd Wednesday of every month from 9am - 1pm at the LCH Health and Community Services of Kennett Square.
Kennett Library
320 State Street, Kennett Square, PA, United States
WE'RE HERE TO HELP!
SEPTA Senior Key card registration & renewal | Property Tax/Rent Rebate applications | Unemployment compensation problems | Birth & death certificate applications | Any problem with state government!