1 event,
I will be partnering with some of our local organizations to hold a Community Naloxone (Narcan) Training. This training can mean the difference between the life and death of someone who is overdosing on a narcotic. Join me and our specials guests at Duffers Mill in Garnet Valley, Tuesday August 9th at 2pm for this free live saving training!
1 event,
On August 24th, Senators Cappelletti, Kane, and Muth will hold a hearing focusing on the secondary impacts of gun violence. This hearing will explore the ways in which the consequences of gun violence cost our Commonwealth. We will look at the toll gun violence takes on the mental health of our medical professionals, our students, and our general society. We will also look at the fiscal cost of gun violence. Going into the fall, we will use this testimony to advocate for legislation that will stem the violence we are continuing to see in communities across the Commonwealth.
This hearing will be held at Einstein Medical Center in East Norriton Township. (559 W Germantown Pike, East Norriton, PA 19403)
Register in advance for this meeting: https://us02web.zoom.us/meeting/register/tZUpde-tqjMvHtS2dpT5WQMNb5dVyarr2XkV
1 event,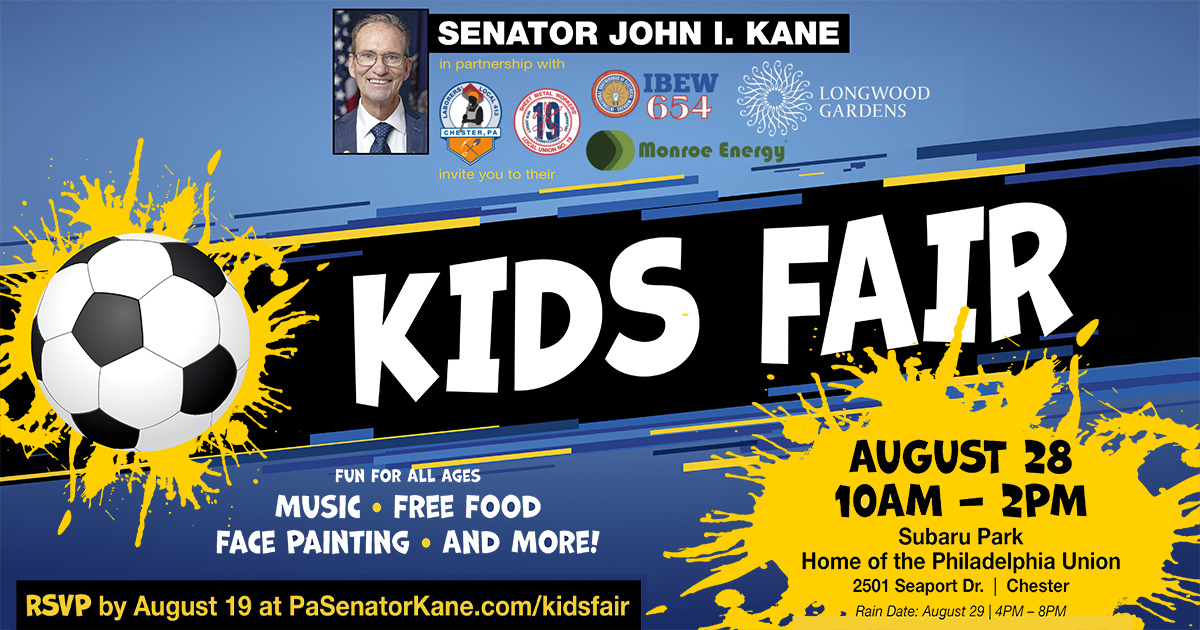 Bring the entire family out to one of the biggest and best events of the summer! We will be hosting a Kids Fair in partnership with our local businesses and organizations. Join my office and our community at the Philadelphia Unions Subaru Park, Sunday August 28th! There will be Music, Food, Face Painting, Moon Bounces and so much more fun!
1 event,
On Wednesday, August 31 Senator Tim Kearney and I are holding an Overdose Vigil at the Delaware County Courthouse beginning at 7 p.m.
Globally, August 31 is Overdose Awareness Day and a chance for us to raise awareness of overdose and reduce the stigma of a drug-related death.
We will have resources at the event to help people struggling with substance use disorder.